Blue Chakra Meaning And Benefits - Unlock Your Throat Chakra
Dec 16, 2021 by Olivenorma
The energy centers of the body are known as chakras. Starting at the bottom of the spine and finishing at the crown of the head, the primary seven chakras drive straight the spinal cord. They are all colored differently and relate to different demands and emotions. The chakras' colors mimic the ROYGBIV color scheme, which starts with red and ends with violet.
Chakras receive and transmit energy, which affects the organs nearby. The energy flow is disturbed when a chakra is unbalanced or blocked. This could cause health problems in the nearby neighborhood.
There are a total of seven chakras. Vishuddha, or THROAT CHAKRA, is the fifth chakra. It can be found towards the base of the throat. This chakra is termed as BLUE CHAKRA as it is associated with blue color. Understanding these colors can help you unclog and balance your chakras, which can be a powerful technique to release or repair stagnated energy.
Let's understand the BLUE CHAKRA MEANING and its importance.
MEANING OF THE COLOR BLUE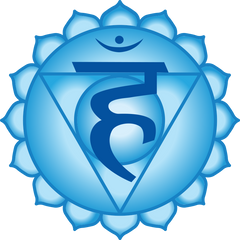 The throat chakra is mostly about expression as well as truth, and this is related to pale blue or turquoise. The throat chakra is all about expression and truth, and it is related to pale blue or turquoise. Whenever it's open, we could plainly and efficiently share our truth. You will find it difficult to share authentically when this is blocked.
Blue is the hue of the spirit and is associated with communication, self-expression, speech, and the ability to articulate our needs and requirements; it is also associated with the spirit of truth and goal. This is a soothing color for the mind.
Blue has a calming impact on the neurological system and promotes deep relaxation, making it suitable for insomnia and hyperactive youngsters. It links us to a comprehensive way of thinking and provides wisdom and clarity, which improves communication as well as speech.
POSITIVE ASPECTS OF BLUE
* Loyal
* Tactful
* Trustworthy
* Calm
WHAT IS THE MEANING OF BLUE CHAKRA?
BLUE CHAKRA MEANS THE FOLLOWING: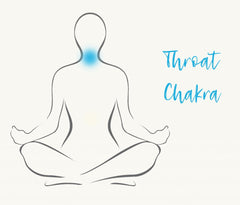 Blue chakra is the fifth chakra called Visuddha or Throat chakra. 
It is linked to self-expression and communication. 
It triggers the capability to communicate the deepest truths of self. 
It is linked to the water element, self-expression, and creative identity. 
It aligns with Neptune and Mercury planets. 
Blue color brings a balance of inspiration, peace, intuition, sincerity, tranquility, joy, trust, and faith in self and others. 
The blue color is associated with healing with crystals of light blue colors such as aquamarine, blue quartz, or blue lace agate. It is related to communication and creativity with others.
To communicate with self, the blue color healing stones are dark blue stones such as Sodalite and Lazuli.
Blue is associate to enhance finances, career opportunities, leadership, and business attributes in and for a person.
Blue is associated with house moving or long-distance traveling.
Blue is an associated color with healing. It is considered a natural antiseptic.
Blue awakens inbuilt intuition and makes it powerful. It also eases loneliness.
Blue blended with the orange-red spectrum, awakens inspiration and artistic expression.
WHAT CAN HAPPEN IF TOO MUCH BLUE IS THERE IN YOUR LIFE?
EXCESS BLUE IN YOUR LIFE CAN MAKE YOU:
* Dogmatic
* Melancholy
* Arrogant
* Self-centered
* Self-righteous
* Negative
* Gossiping
* Speak negatively
* Talk too much
* Hyperactive
WHAT CAN HAPPEN IF THERE'S INSUFFICIENT BLUE IN YOUR LIFE?
INSUFFICIENT BLUE IN YOUR LIFE CAN MAKE YOU:

* Manipulative
* Depressed
* Withdrawn
* Devious
* Stubborn
* Resistant to change
* Weak
* Scared
* Inconsistent
* Lack of creativity
* Dependant
* Has suppressed feelings
BLUE IS ASSOCIATED WITH THE FOLLOWING PERSONALITY TRAITS:
SPIRITUALITY

* Communication
* Holiness
* Soothing
* Stable
* Protective
* Meditation
* Patience
* Holiness
* Spirituality
* Mystery
* FORGIVENESS
BLUE IS ASSOCIATED WITH THE FOLLOWING FLOWERS AND ESSENTIAL OILS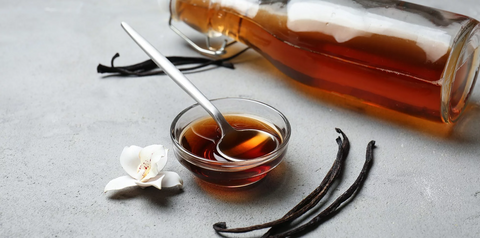 * Cinnamon
* Vanilla
* Rosemary
* Cypress
* Sandalwood
Adding natural blue crystals as well as gemstones to your daily wardrobe so that they are close to you for many hours at a time and touching your skin (the pulse points: ears, ankles, wrists, and neckline) and thus affecting your aura and Throat Chakra is perhaps the most efficient way to add the power of blue or correct a balance in the 5th Chakra.
Carrying stones in the bag or pocket, or putting them in your environment, is far less effective. The jewelry could be worn on the Throat Chakra directly for direct healing.
MEANING AND BENEFITS OF BLUE CHAKRA: THROAT CHAKRA
WHAT IS THE BLUE CHAKRA?
Blue is the hue that we identify with Heaven and links you to the Divine. Pure, tranquil, soothing, and healing blue energy. You'll be at ease. Serene. Content. Tranquil. That is the strength of the color of the throat chakra. Blue is often associated with the cooler end of the spectrum, wherein things slow down and you can take some time to be still.
Also, pay attention to your voice. To pay attention to the silence within and to say what has to be said. Blue is the color of pure mind in Buddhist philosophy, meaning a mind free of thoughts. A pure mind can be found in quiet.
Blue energy is a guiding force that can help you develop faith and trust. The colors red, orange, yellow, and green direct your attention to movement, relationships, activity, and things that can be seen on the ground.
The color blue draws your attention to the tiny vibrations that pervade every aspect of existence. The seat of creativity can be found by unfolding the petals of your throat chakra. You have a natural ability to communicate with ease and clarity. You start expressing your true self.
LOCATION - The area of the mouth, jaw, throat, neck, and thyroid
RELATED ORGANS - Lungs, thyroid gland, endocrine gland, and throat. Unbalance in this location might impair the upper digestive tract. Turquoise is very beneficial to the throat and heart chakras.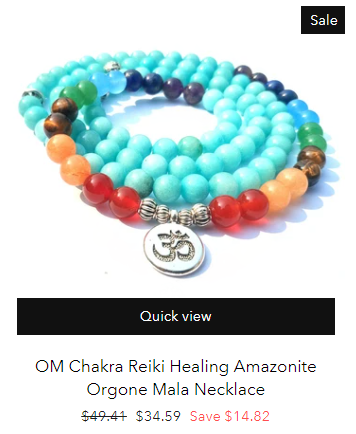 BLUE AND CREATIVITY
If you're like most people, you link creativity with the color orange, which is the second chakra. To some extent, this is correct. The second chakra is a creative potential center where we construct another person.
However, this is an unconscious process. It's creativity that comes from our bodies, rather than from our minds, emotions, or a spark of inspiration. After all, we don't consciously build a baby's legs or arms. It's a completely unconscious procedure.
Conscious creativity, on the other hand, is represented by blue energy. It's creation at a higher level of consciousness. It's when your insights collide with collective consciousness, allowing you to tap into the wisdom of the Universe. When your fifth chakra is open, you'll feel a surge of creative energy, get flashes of creative insight, and be inspired to create.
This is an intentional creation in which you make use of all of your lower chakra forces. You gain access to the Divine and universal knowledge, which you combine with your unique reality. The throat chakra creates when you speak your truth (whether through writing, singing, dancing, or painting).
ASSOCIATED PROBLEMS:
* Thyroid problems - overactive/underactive
* Anorexia nervous
* Asthma
* Bronchitis
* Tinnitus
* Upper digestive tract issues
* Sore throats
* Tonsillitis
* Mouth ulcers
WHAT DOES IT MEAN TO HAVE AN UNBALANCED OR OBSTRUCTED THROAT CHAKRA?
The throat chakra is said to be the hub of emotion, communication, and creativity by practitioners. It has an impact on your capacity, to be honest, and express yourself. It might be tough for energy to move via your throat chakra whether it is uneven or blocked.
THIS COULD LEAD TO EMOTIONAL/MENTAL PROBLEMS SUCH AS:
* Having trouble expressing yourself
* When you're nervous or shy, you'll speak without thinking.
* Dishonesty
* Social phobia
* Having trouble making sound judgments
* A block or misalignment can also affect your mouth, ears, and neck.
PHYSICAL ISSUES CAN INCLUDE:
* Thyroid problems
* Neck pain
* Stiffness
* Dental disorders
* Jaw pain
* Sore throat
* Hearing issues
* Hoarseness
* Mouth ulcers
* TMJ- temporomandibular joint disorders
* Earache
PERSONAL TRAITS ASSOCIATED WITH BLUE CHAKRA
* Tactful
* Caring
* Affectionate
* Inventive
* Loyal
* Cautious
POSITIVE ASPECTS (IN PHYSICAL LEVEL, MENTAL LEVEL, EMOTIONAL LEVEL, SPIRITUAL LEVEL)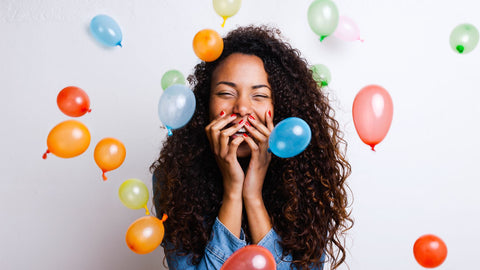 PHYSICAL LEVEL
Blue is related to the esophagus, throat, neck, thyroid glands, mouth, jaw, teeth, and cervical spine. Individuals with strong energy of blue stand tall and keep their body straight on the upper half particularly.
There can be tightness within the upper portion of the body for people with low blue energy. Their neck and head are forward and have their spine weak.
POSITIVE ASPECTS
* Resonant voice
* Very good metabolism
* Strong upper body
* Decent oral health
* The thyroid gland is healthy
* Neck is flexible
MENTAL LEVEL
Blue is the color of symbolic thought. Symbols are used to express something, whether it's a concept, object, or mood. Symbols serve as the foundation for communication as well as consciousness. Blue is the color of the throat chakra, but it links the tangible and symbolic worlds.
POSITIVE ASPECTS
* Outstanding listener
* Communicator symbolic thinking
* Fantastic tempo (singing, dancing, or composing music)
EMOTIONAL LEVEL
Anatomy of the Chakras Blue gives us the freedom to express our true selves and the energy that lives within us. It permits our individuality to shine through.
Blue is a soothing and relaxing color. This throat chakra color's gift would be that it allows you to be at ease with both expressing yourself as well as listening to others. You know that listening to another person is a wonderful gift for you both.
The difficulty arises whenever this energy is blocked or overexerted, resulting in a contraction of this peaceful creative energy.
POSITIVE ASPECTS
* Peaceful
* Capacity to listen patiently to others
* Calm
* Things before he or she speaks
* Creativity ease with the flow
* Accesses the flow
* Sensitivity
* Open
* Friendly
SPIRITUAL LEVEL
The spiritual significance of the color green in the throat chakra is creativity and connection to the Divine. Effective communication, creative expression, as well as symbolic (abstract) thinking are also the developmental responsibilities of the throat chakra.
POSITIVE ASPECTS
* Congruent
* Awareness in subtle energies
* Linked to deeper self
* Pure
* Truthful
* Existing in truth
* expressing the inside spirit
NEGATIVE ASPECTS (IN PHYSICAL LEVEL, MENTAL LEVEL, EMOTIONAL LEVEL, SPIRITUAL LEVEL)
NEGATIVE ASPECTS OF BLUE
* Untrustworthy
* Cold
* Unfaithful
* Self-righteous
PHYSICAL LEVEL
* Hypo or hyperthyroid
* Stiff neck
* TMJ
* Jaw problems
* Strep infections
* Laryngitis
* Tinnitus
* Tooth and gum issues
* Hearing loss
* Body toxicity
MENTAL LEVEL
* Weak communication
* Capability to abstract thinking
* Make use of symbolic thinking
* Interrupting others
* Deaf tone
* Poor rhythm
* Weak voice
EMOTIONAL LEVEL
* Shy
* Poor listener
* Introverted
* Nervous
* Anxious
* Sending blended messages
* Restless
* Verbally abusing
* Yelling
* Lying
* Domination
* Gossiping
SPIRITUAL LEVEL
* Restricted linkage with internal spirit
* Not capable of subtle sense energies
* Lack of authentic life
* Restricted creativity
HOW TO OPEN THE THROAT CHAKRA?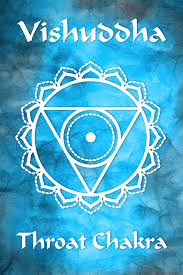 BURN INCENSE AND ESSENTIAL OILS MADE BY VISHUDDHA
Aromatherapy has potent healing powers that appeal to one's sense of self-awareness. Burn ethereal incense, essential oils, and candles with tree tea, frankincense, sage, geranium, cypress, jasmine, peppermint, clove, eucalyptus, and lavender to activate the throat chakra.
MAKE POSITIVE AFFIRMATIONS REGARDING YOUR GENUINENESS AGAIN AND AGAIN
Affirmations are repeated to break old patterns but also creating new ones. Practice affirmations about authenticity and open communication to activate the throat chakra. You will develop new thought patterns, habits, and actions which are in line with our sentiments of authenticity as well as self-expression.
ACTIVATE THE THROAT CHAKRA BY DOING CERTAIN POSTURES
Yoga's asanas (postures) try to engage the spiritual and physical aspects of the body. Holding asanas whilst engaging to the breath helps to reduce tension and provide vitality to the throat or thyroid. Plow, camel, shoulder stand, cat-cow with lion's breath, and fish pose are all throat chakra positions.
MEDITATION FOR MINDFULNESS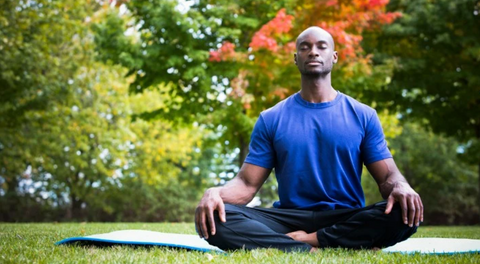 Quieting the mind is the first step towards connecting with our inner truth. By concentrating on the breath, mindful breathing might help to quiet thoughts. Focus on yourself: inhaling in with each inhale. Then, as you exhale, repeat after me: breathing out. Observe any ideas or distractions that occur and allow them to pass calmly.
Even a brief 5 minutes of focused breathing is more difficult than it appears because our minds are continuously bombarded with thoughts. With practice, mindfulness meditation becomes easier and brings peace and space to our brains.
We learn to touch more directly with our inner selves and awaken the throat chakra by practicing silence.
CONCLUSION
You may experience difficulties with creativity as well as communication if the throat chakra is obstructed or misplaced. Physical symptoms such as a sore throat, thyroid imbalance, and hearing difficulties could all be caused by throat chakra issues.
The good news is that you can heal your THROAT CHAKRA through stones and activate it to optimum through different methods.