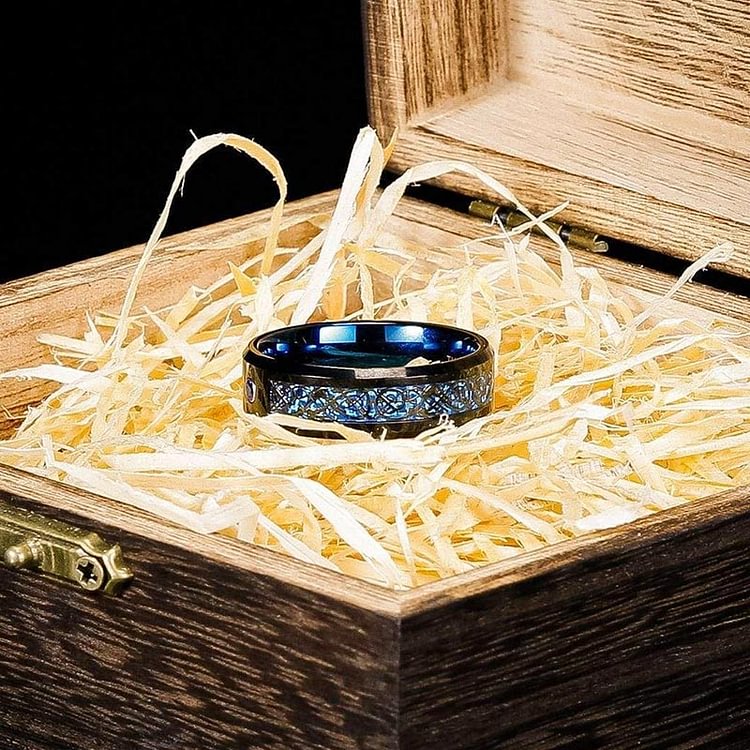 🪐For the design of our jewelry and accessories. we are inspired by the Viking culture. It is important for us to have your opinion in order to improve our work with our craftsmen and manufacturers.


Discover Jarl's ring "Valhalla Azur" in Tungsten. Valhalla is like heaven for the Vikings. To go there you have to be worthy, that's why Vikings make sure to die with honour! This ring is a Jarl's ring, they were the leaders of a group, often of a Viking village. Their role as leader of the village gave them the privilege of having many precious jewels to testify to their success during conquests.


Learn More About Viking Culture: Viking spearhead necklace - Vegvisir symbol




This is one of our most beautiful creations!! Viking Warrior Ring🔥 Encrusted with brilliant high-quality zircon and a Viking totem hand-carved by Indian artisans, this ring is a symbol of strength and courage. He emits a fiery blue light in the dark night, making the forces of evil retreat. Wear this ring and feel the might of a Viking warrior.


A Tungsten ring. Tungsten does not deteriorate over time, it will not cause you any discomfort and the ring weighs approximately 10g. 


Specifications


Category: Ring
Metals: Tungsten
Style: Viking Style
Color: Blue / Red / Green / Purple / Diamond / Wood Grain / Blue River / Dragon#Silver / Dragon#Black / Dragon#Blue / Orbital#Blue / Orbital#Black / Chain#Blue / Chain#Black / Silver / Gold / Red+Black / Red+Black / Gold+Black / Blue+Black / Green+Black / Dragon
Size: 7 / 8 / 9 / 10 / 11 / 12 / 13 / 14 / 15
Weight: 10g

Size Chart

Why Choose Us:
Great quality guarantee
Safe payment and multiple payment methods
Responsible shipping and customer service
Orders will be processed within one business day
Here are what our customers say.