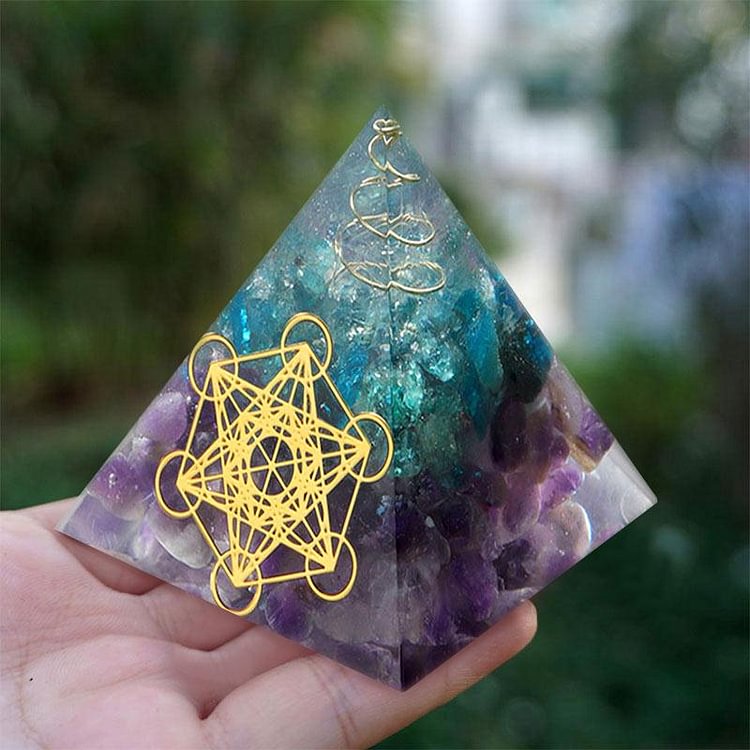 All my products are individually made by hand with high quality crystals. I hope these bring you peace and positive energy💕
Amethyst
♥ Increases nobility ♥ Spiritual awareness ♥ Inner peace and healing ♥ Healing of body, mind & soul ♥ Positive transformation ♥ Meditation ♥ Balance ♥ Relieves stress ♥ Communication.
A gorgeous purple gemstone, the amethyst is said to bring strength, courage, and peace. These benefits can help promote healing. It's a soothing stone with peaceful properties, with a quiet energy that should also help release creativity. Since the stone has such tranquil qualities, it's a great gift for anyone suffering from anxiety, mood disorders, and addictions. It is said to promote spiritual and physical health.
Blue Quartz
♥ Harmony ♥ Energy ♥ Healing ♥ Clarity ♥ Calmness.
Blue Quartz is said to alleviate fear and enhance creativity and expression. It is thought to have the effect of balancing the throat chakra, and can assist in communication and allow its owner to reach out to others. It is considered to be an uplifting stone which can aid to lift depression and restore hope, happiness and peace.
Specifications
Genuine gemstones: Amethyst, Blue Quartz
Size: 5cm
Copper and gold metal shavings
Eco-friendly resin
Charged with singing bowl