The Mystical Properties of Blue Quartz
Mar 30, 2023 by olivenorma
Introduction
Blue quartz
, often referred to as "cornflower quartz," is a captivating variety of quartz with a distinctive blue hue. It has been prized as a gemstone since the 19th century, and is believed to possess healing properties, soothe stress and anxiety, and offer protection against negative energies. Additionally, it can be used to enhance the power of other stones.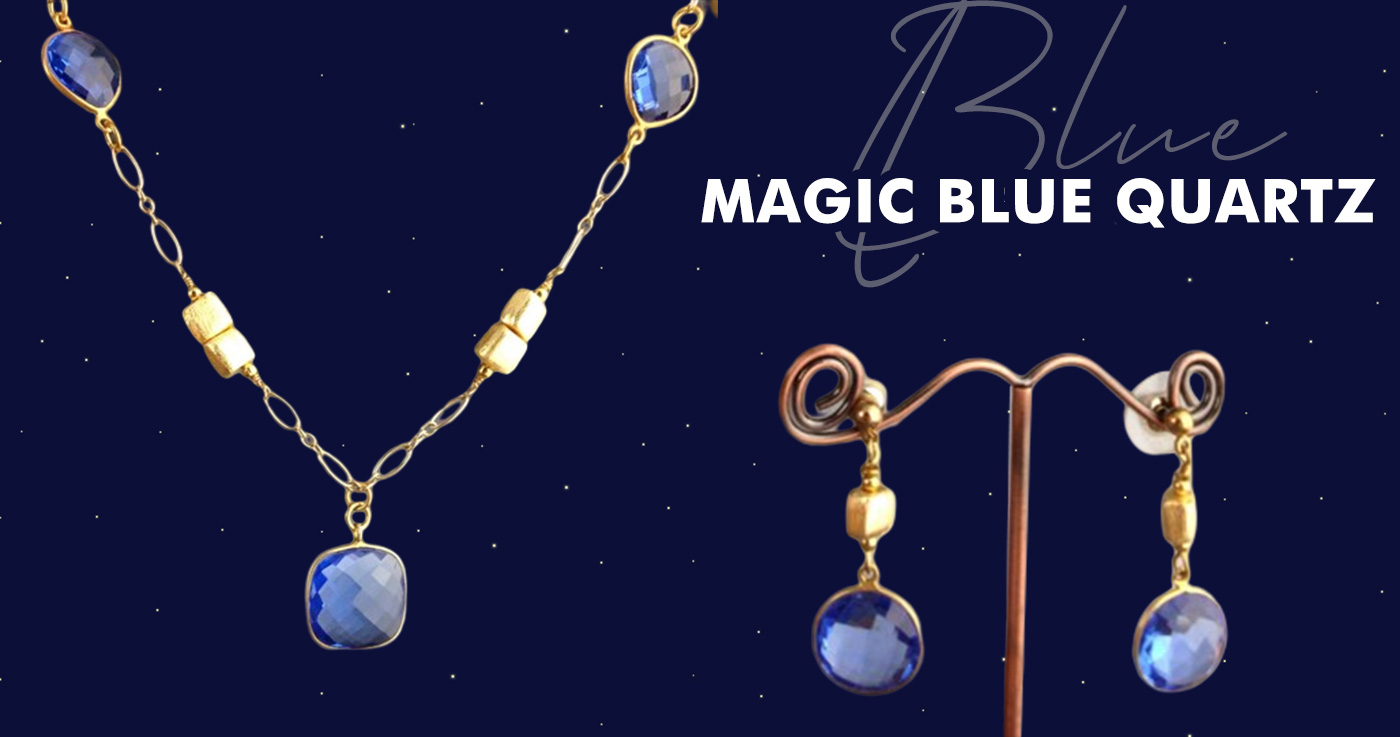 The Allure of Blue Quartz
Blue quartz
, also known as "cornflower quartz," boasts a unique blue color that resembles cornflowers. It is sometimes referred to as smoky quartz, due to its smoky gray appearance when viewed in sunlight or bright light. This enchanting stone has been used in jewelry making since ancient times, appreciated by various cultures worldwide for its mystical properties.
A Gemstone with a Rich History
Since the 19th century, blue quartz has been cherished as a gemstone, first appearing in jewelry during the 1880s. Over time, its popularity has grown, and its reputed benefits have garnered increased attention.
Restorative, Tranquil, and Defensive Qualities
Blue quartz
is said to hold an array of advantageous properties, including:
Healing: Many individuals ascribe restorative properties to blue quartz.

Alleviating stress and anxiety: This gemstone is considered to help ease stress and anxiety.

Guarding against negative energy: Blue quartz is thought to offer protection from detrimental energies, like electromagnetic fields.

Enhancing the power of other stones: Pairing blue quartz with other crystals may boost their effects. An Attractive and Adaptable Gem Beyond being a gorgeous addition to your jewelry box, blue quartz can be worn in several ways - as earrings, rings, or necklaces. Its striking blue hue is attention-grabbing yet understated, rendering it a fitting accessory for any ensemble.
In addition to its aesthetic appeal, blue quartz is valued for its healing properties. Many people incorporate gemstones into their personal care routines for their beauty, protection from negative energy, and ability to promote relaxation or focus.
In Conclusion
Discovering the mystique of
blue quartz
offers insight into its potential as both a beautiful accessory and a gemstone with healing properties. Whether you're seeking to enhance the power of other stones or simply enjoy its calming effects,
blue quartz
is a worthwhile addition to your gemstone collection. Explore our selection of
blue quartz
pieces to find the perfect one for you or a loved one today!