A Guide to Bohemian Style Jewelry
Jul 24, 2023 by olivenorma
This passage will guide you at:
Introduction
The Origins of Bohemian Style
Key Characteristics of Bohemian Jewelry
Building Your Bohemian Jewelry Collection
Popular Bohemian Jewelry Styles
Conclusion
Introduction
Bohemian
style, often referred to as "boho" or "boho-chic," is a fashion trend that has captured the hearts of many around the world. This free-spirited, artistic, and unconventional style celebrates individuality, creativity, and a love for all things natural and earthy. One of the essential aspects of
bohemian
style is the jewelry, which often includes an eclectic mix of textures, materials, and designs. In this guide, we will explore the world of
bohemian style jewelry
, offering insights and inspiration for those looking to embrace this unique aesthetic.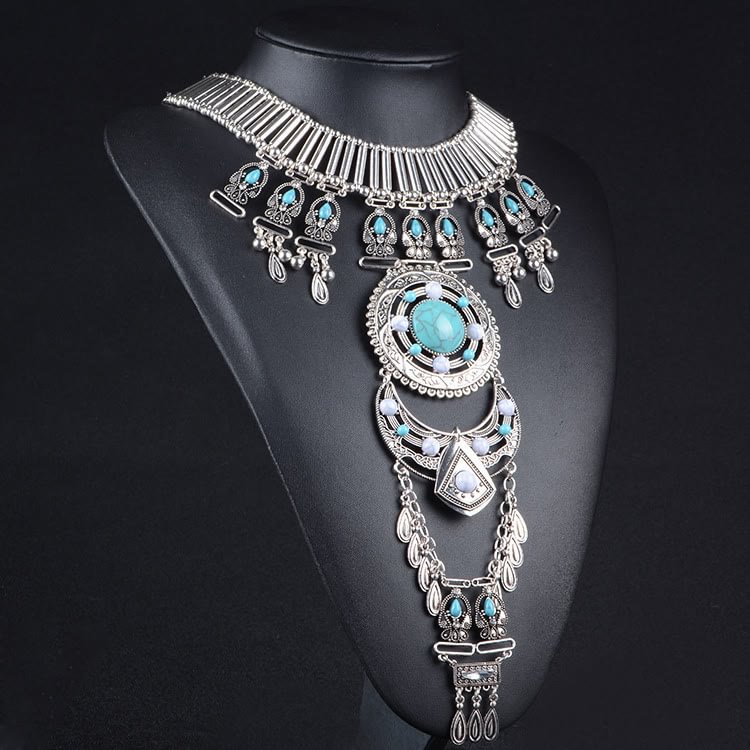 The Origins of Bohemian Style
Bohemian style has its roots in the 19th-century artistic and intellectual movement known as "bohème." This movement, which originated in France, saw artists, writers, and musicians living unconventional and often nomadic lives, rebelling against the strict societal norms of the time. As the bohemian lifestyle spread, it influenced fashion, leading to the creation of a distinctive style characterized by flowing fabrics, eclectic patterns, and a preference for natural materials.
Key Characteristics of Bohemian Jewelry
Nature-inspired designs Bohemian jewelry often draws inspiration from the natural world, incorporating elements such as leaves, flowers, feathers, and animals into its designs. These nature-inspired pieces help to create a sense of harmony and connection with the earth.

Vintage and antique influences

Bohemian style

embraces the old and the new, and this is especially true when it comes to jewelry. Vintage and antique pieces, such as heirlooms or flea market finds, can add a unique and personal touch to a boho jewelry collection.

Handcrafted and artisanal pieces The bohemian spirit values creativity and individuality, which is why handcrafted and artisanal jewelry is so popular within this style. Pieces made by skilled artisans using traditional techniques not only add a touch of authenticity to your look but also help support independent craftspeople and their communities.

Layering and mixing One of the defining features of bohemian jewelry is the art of layering and mixing. Combining different materials, textures, and designs creates a visually interesting and unique look. Don't be afraid to mix metals, combine statement pieces with delicate chains, or layer bracelets and necklaces of varying lengths.

Gemstones and crystals Gemstones and crystals are a staple in bohemian jewelry, both for their vibrant colors and their metaphysical properties. Popular choices include turquoise, amethyst, moonstone, and labradorite, each believed to possess unique energies and healing properties.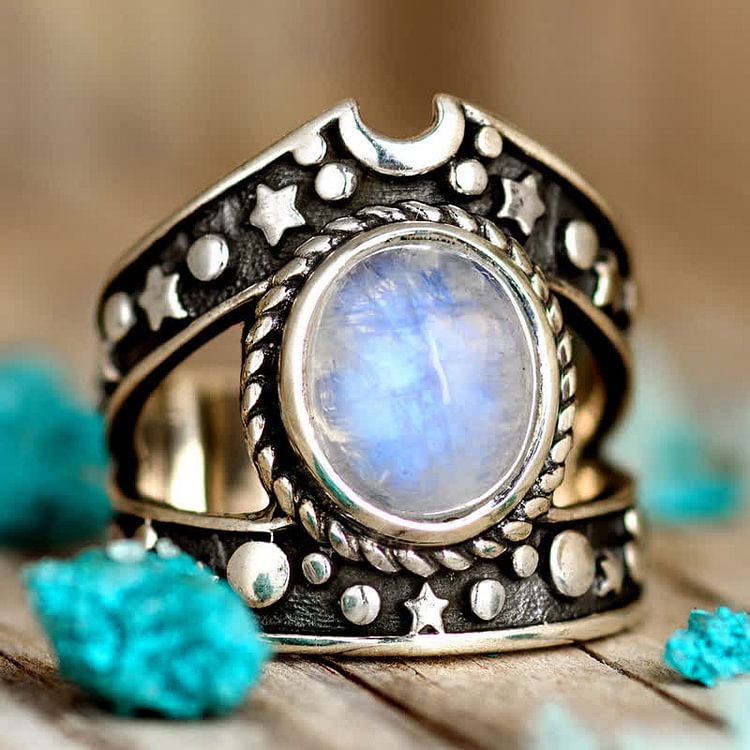 Building Your Bohemian Jewelry Collection
Start with the basics When building your bohemian jewelry collection, begin with a few essential pieces that can be easily mixed and matched. These might include a long pendant necklace, a pair of statement earrings, a stackable ring set, and a couple of bracelets or bangles.

Incorporate personal touches Personalize your bohemian jewelry collection by incorporating pieces that hold special meaning or tell a story. This could be a vintage locket passed down from a family member, a charm bracelet that represents important milestones, or a piece of jewelry that you picked up on your travels.

Explore local artisans and markets One of the best ways to find unique and authentic

bohemian

jewelry is by exploring local artisans and markets. These venues often offer one-of-a-kind, handcrafted pieces that are not only beautiful but also help support local communities and economies.

Embrace your creativity The essence of bohemian style is individuality and creativity, so don't be afraid to experiment with different looks and combinations. Remember, there are no strict rules when it comes to bohemian style – it's all about expressing your unique personality and aesthetic.

Care for your jewelry To keep your bohemian jewelry looking its best, it's essential to care for it properly. Store your pieces in a dry, cool place away from direct sunlight, and clean them regularly using a gentle jewelry cleaner or a soft cloth. For delicate or antique items, consider consulting with a professional jeweler for cleaning and maintenance advice.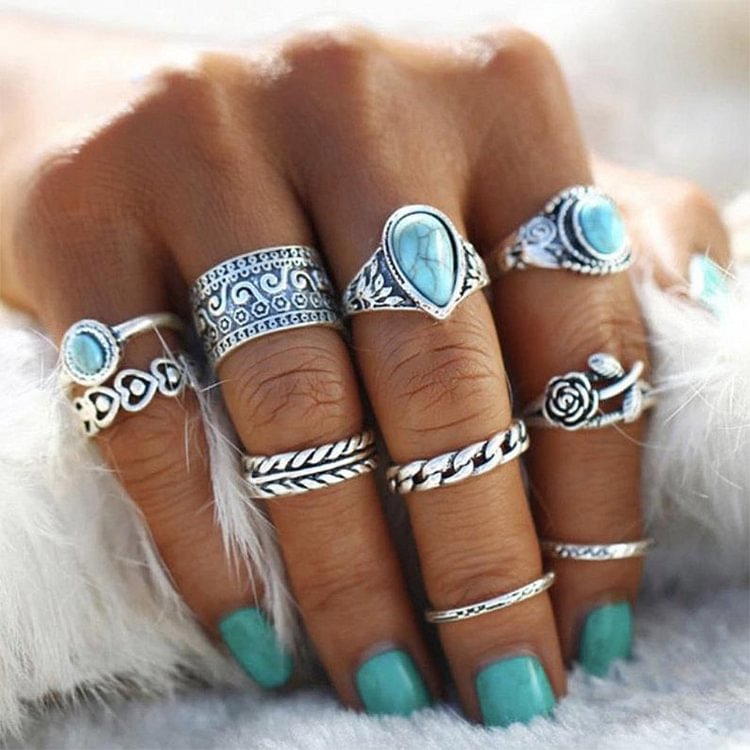 Popular Bohemian Jewelry Styles
Tassel and fringe jewelry Tassels and fringe are a popular design element in bohemian jewelry, adding movement and texture to necklaces, earrings, and bracelets. Look for pieces with silk or cotton tassels, beaded fringe, or even chain fringe for a more modern twist.

Tribal-inspired pieces

Bohemian

style often incorporates influences from various cultures and traditions, including tribal and ethnic designs. These might include intricate beadwork, bold patterns, and statement pieces featuring tribal motifs.

Macrame and woven jewelry Macrame and woven jewelry, often made with natural fibers such as cotton or hemp, are a staple in bohemian style. These pieces can range from intricate, delicate designs to bold, chunky statement items.

Spiritual and symbolic jewelry Bohemian jewelry often features spiritual and symbolic elements, such as evil eye talismans, hamsa hand charms, or chakra-inspired designs. These pieces not only add visual interest to your look but can also hold personal meaning or intention.

Stackable and adjustable pieces Versatility is key in bohemian style, and stackable or adjustable jewelry pieces are a perfect way to achieve this. Look for rings, bracelets, and necklaces that can be worn in multiple ways or combined with other pieces for a layered, eclectic look.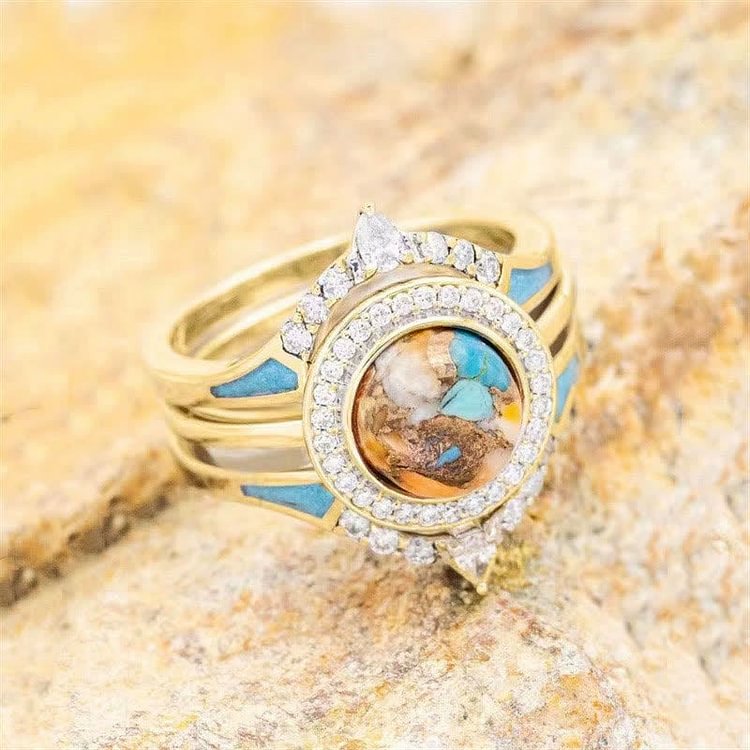 Conclusion
Bohemian
style jewelry is all about embracing individuality, creativity, and a love for the natural world. By incorporating nature-inspired designs, vintage and antique influences, handcrafted and artisanal pieces, and a mix of textures and materials, you can create a unique and captivating jewelry collection that reflects your free-spirited, artistic sensibilities. Whether you're new to the world of boho-chic or a seasoned
bohemian
fashionista, remember that the key to achieving the perfect
bohemian
look lies in your personal expression and the stories your jewelry tells.